Have you ever asked yourself, "How many buttons are okay to unbutton on my shirt?" "What's too many buttons unbuttoned?" "How many buttons can I leave unbuttoned before I start looking like Fabio's twin?"
Check him out! lol.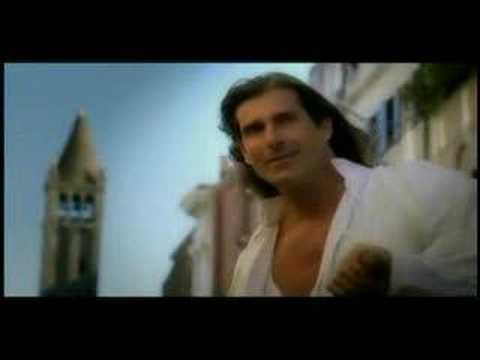 When it comes to clothes and fashion there are always basic rules and rules of thumbs for all styles. In most cases you can choose to wear your clothing in a conservative, normal, risqué or racy manner. This applies to men's button up shirts as well. So let's break this down for you!
The Collar Button: Having your collar buttoned without a tie means every one of your buttons are fastened. This look can appear closed off, uptight and conservative. It's not the most complimenting. However, if this is the style you're most comfortable with, more power to you. If you ever feel you're not breathing as freely as you like, consider giving the second button a try. lol.
*This style looks the best with a tie.
The Second Button: Two buttons unfastened on your shirt. When you have 2 buttons undone you only expose the top portion of your neck; the clavicle area. This look is very appropriate, normal and deemed comfortable while still being stylish. Some people shy away from unfastening their shirts. Here are two reason's why and the solutions to overcome any concerns about trying this style.
*If you have concerns about your undershirt showing: Wear a v-neck or deep v-neck undershirt.
*You don't want your chest hair being exposed: If you're conscious of your chest hairs smiling back at you or anyone else, you have two options. Don't let it overwhelm you. Yet accept that hair on any man's chest is the nature of a true manly man. Or, trim those hairs from peaking through your shirt.
The Third Button: Three buttons unfastened on your shirt. If you choose or are considering this style, things are becoming a little risqué. This is when men begin to expose their man cleavage. That said, since women cleavage is immodest and attracts the wrong kind of attention, so does man cleavage. The only reason a guy unbuttons his shirt beyond two buttons is to draw sexual attention to himself which is not of God. It's being worn for the wrong reasons.
*The only way to fix this style is by adding an undershirt underneath the button up. Consider experimenting with different colors for more style.
The Fourth Button: Four buttons unfastened. This is when you become racy and have moved into Fabio's world. Exposure is at the abdomen.  Not many guys I know ever wanted to imitate Fabio and I trust this is still the case. It's all self explanatory after you've watched the video. This style is also very inappropriate and has always been worn in order to attract the wrong kind of sexually alluring attention as having 3 buttons unfastened. It simply appears more desperate. Don't do it!
Above all else you want to look nice, appropriate and stylish all at the same time, but not at the expense of having a bad heart.
The Bible says, "Man judges the outward appearance but God judges the heart."
The Lord doesn't restrict you from having nice things and being stylish. His main concern is making sure your heart is in right standing with God. By putting on clothing that is intended to attract the wrong attention speaks to the state of one's heart not obeying the Lord. You don't put on certain clothes to dictate the state of your heart. Instead putting on certain clothes that don't draw the wrong attention is because your heart is already right. Therefore, never go past the second button unless you wear an undershirt.
Change the way you think about the amount of buttons you leave unbuttoned on your shirt. Faith in Jesus makes It Easier Than You Think!